Start the new year off right – with your chance to win a thousand dollars cash! It's BOB's Payday! TWO $1,000 winners will be rewarded every week! Beginning Monday, January 10th, listen to BOB for keywords, workdays around 10:10AM and 4:10PM! You'll then enter your keyword on this page for your chance at $1,000! Pay off your holiday bills in this nationwide contest – BOB's Payday, on 96.9 BOB FM!
Enter your keywords using the button BELOW!
Please read the Contest Rules.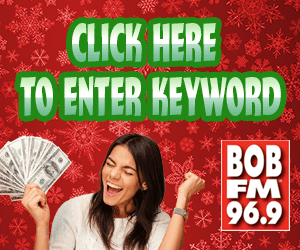 BOB's Payday is brought to you by Nu-Flow Men's Health and Pittsburgh Pain Management.